Ever since her iconic entrance on season 6 of Rupaul's Drag Race and despite her struggles on said TV show, this queen surely has become a star in her own way and shines brighter every day as she keeps on spreading positivity and love. Currently competing on "So You Think You Can Dance", this artist keeps on wowing jury and audience alike with her dancing skills.
We had the pleasure of talking to Laganja Estranja about her time on "So you think you can dance", her upcoming projects and how to stay positive in this world full of negativity.
DA: Hi Laganja! You're in Los Angeles, right? What are you up to?
Laganja: I'm currently doing laundry, hanging up clothes and getting ready to pack my bag to leave again.
DA: The glamorous life of a drag queen! Where are you going next? The UK, maybe?
Laganja: (Laughs). I don't know how glamorous it is, but it is definitely a life. I would like that but I'm going home to be with my mom and dad and my dog, to just take a moment to breathe and to just unplug from social media.
DA: Where is home for you? We bet Lil Dabbers (note: Laganja's dog) is super excited to see you again!
Laganja: Home is in Texas. And yes, Dabbers has not been able to live with me for the last two months because I've been so busy, so it will be good to be reunited.
DA: So you just get to chill for a bit and just be you?
Laganja: Yes, that's going to be the plan! There's still some work I have to do because I'm managing myself nowadays, so my mom and dad are going to help me get reorganized and get prepared for summer. I've got a new album coming out so we'll prepare for the launch of that, so just get organized, do some yoga and get home-cooked food.
DA: You surely deserve that! You've been working so much and we always see you queens working it around the world – must be hard to not see your friends and family for a long time! We really appreciate you spending your time with us, so thank you.
Laganja: Thank you, I really appreciate that. And yes, it certainly comes with its challenges.
DA: We can currently see you compete on "So you think you can dance". How was your experience on the show? We all know you love dancing so it must have been pretty exciting for you!
Laganja: Yes it was very exciting and it was very much different from, you know, RPDR. This was something that I felt much more comfortable in and obviously being in drag that was different and all eyes were on me just because I looked different than everyone else in the room. But for the most part, people really liked what I brought and it was a really nice time. I made a lot of new firends and it's definitely an experience that I'm going to remember for a very long time.
DA: Can you give us a sneak peak about the show?
Laganja: All I can say right now that we are going to Academy week. The top 100 come and show off their individual talents and they will put us through different rounds, Ballroom, Contemporary and all the different styles. And I'm going to have to prove myself in each style, showing that I'm a versatile dancer! It's going to be pretty intense and you just never know what exactly they will ask of you, because I did go in drag so when it comes down to partnering will I be a male or will I be a female? So it's one of these things that you'll have to watch to sfind out what they're going to do!
DA: Let's talk some more about dancing. You were hinting about doing a dance class in the UK, are there any news?
Laganja: No, unfortunately, there is no news. I was looking at doing it during Dragworld, but around that time is when I'm going to be shooting my music video. I just don't think that it's going to align quite how it's supposed to. Also, I feel like that it is a little shady of me to try and come when there is a surplus of people there. I mean, it's a smart business move, but it's not really what I'm about.
It was a dream of mine to go to Dragworld, I was going to stay on my friend's couch and just do my dance workshop and just really make it work because I love the UK, it's one of my favorite places to travel to in the world and I feel so supported and especially in my dance family there. I definitely know that I will be back there, I just know that I have been focussing a lot on my music and on my music video which I ultimately believe will go on tour and that will bring me to the UK.
I just kind of have to look at the bigger picture right now and I feel it would be irresponsible to buy a ticket to come to the UK to do my dance school and then having to shoot my music video the exact same week.
I'm just kind of waiting to see what happens with SYTYCD. I really want to come and I really have appreciated how vocal people online have been about me coming. It's incredible to feel so supported by a group of people especially in an area that is not the US.
(Editor's note: Fans started an online petition to bring Laganja to this year's DragworldUK convention – make sure to sign it here).
DA: What's your favourite part about teaching people who don't necessarily know how to dance, especially when they might be worrying about embarassing themselves in front of you?
Laganja: That's my dream, drag is just something I'm doing right now, my real dream is to be a choreographer! I just like when people surprise themselves, whether it'll be while stretching or the successful memory of a combination. I just like when people suprise themselve and I get to witness that.
DA: You told us you're coming out with a new album soon. Can you tell us something about this exciting project?
Laganja: I'm working with a company known as Big Snow Entertainment. They make hip-hop music out of Atlanta, Georgia and as someone who is a lover of hip-hop music like myself it's been a dream come true to make real hip-hop music and to make it in Atlanta.
The album is definitely pop, but it has a lot of hip-hop influence and undertone. I'd like to say that I'm making music for people, so you know, recently, one of my sisters has put out an article saying "I'm not making drag music, I'm making mainstream music".
I don't really feel that way, I'm making music for anyone and everyone to love, so I do talk about lace fronts, I do talk about things that are used in the drag community but that being said I feel that I do it in a way so that anyone could really understand it. I'm super excited for the world to hear what I've been working on.
I can't tell you how many tracks the album is but it's a good amount of tracks and it's got a whole theme to it, there are some hidden messages to what it is about and it's going to be really colorful. It's definitely going to be a club banger that you want to turn up and dance to. I'm really excited, it's what I've spent all my money, love, effort, dream, hopes, desires into.
Obviously, I'm hoping it'll gonna do really well, not just financially but more importantly it's a gift for my fans, my buds (note: Laganja Estranja fans). We've talked a lot about how much we are going to charge for the album and I don't have an exact number but I can tell you that it's going to be extremely inexpensive, basically for free. I just want my fans to have this for forever and it's something that I'm so proud of.
One day when I have kids, I'll be like, "want to hear how cool your mom was?" and I'll play this for them. I want it to launch me into stardom, I want it to launch me into tours across the world, this is something I believe in but ultimately I just have to make art now, and I have to make things that I'm proud of and that I believe in so that the people who are following me can really get to know the real me and enjoy what I think it is that makes me so unique. I can't wait for people to hear it, I definitely think it's the best music I've created this far.
I think it's the best music I've created this far – it was written by my friend J. Tyler, who is also out of Atlanta and it's featuring Amy Jay Little, who is an incredible singer, we've got live instrumentation, it's a full album!
DA: Do you have a release date?
Definitely this year, it's ready right now, so we could drop it tomorrow, it all depends on what happens in the media, especially with "SYTYCD". We might just save it until I'm able to afford a music video and we can do a visual, because that has been the problem with my music thus far – I've released it but I didnt' have a visual. We really want to do it the right way!
DA: We're sure that something big will happen for you, and even if it sounds kind of strange, we kind of came to believe in the power of the universe. We know we are going to see you in the UK soon!
Laganja: Me too, absolutely!
DA: With drag going mainstream, we love seeing our favourite queens on international TV. How was your experience on Germany's Next Top Model?
Laganja: Working with Heidi Klum was obviously a dream come true, I watched her on Project Runway since Season 1, so I was very excited to work with her. She just was so kind and so real and really took time to be with each of us queens. It was also a dream come true, because I choreographed the entire thing – all the moves, all the stuff you saw that was all me! It was a full package thing for me – not only was I a drag queen artist, but I was also a choreographer, and that was a really special time – I got to bond with Morgan and Mayhem and Jaidynn (Diore Fierce), who I hadn't seen for a very long time. So working together and being together for a week and doing a project together, it was really special.
DA: Apart from the UK and Germany, is there any country you would love to go to?
Laganja: I fell in love with Germany when I was there, I would really love to go back! And I would love to go to Brazil, in fact, before talking to you guys I did an interview with a Brazilian Beauty Blog company. I've been doing interviews since 11 am today!
DA: You're so positive all the time. Especially with all the drama surrounding Rupaul's Drag Race sometimes – we really admire that!
Laganja: It's definitely not easy and I struggle a lot with that. I ultimately believe that as someone who has a platform it's my duty to represent the people who are lifting me up.My moments of sadness and confusion, I just try to keep that offline, because that's something that I deal with by myself with my family and my friends.
That's why I'm going home, so that I can unplug from social media, so that I can continue the best that I can be, be a positive role model, because I believe that's what we need right now we don't need queens to read each other to say who can or can't do drag. I believe we need people are fierce, beautiful, yes, all of those things, that makes look someone a star, but ultimately we need somebody in the limelight to be spreading love and to be a a kind person and to listen to those who are asking for help.
So that's just what I try to do, because I ultimately believe in the bigger picture, which is like I said, I believe I won't be a drag queen for the rest of my life.
Im an artist, I'm gonna be a choreographer, a director, a visionary, someone who owns a dispensary, there's gonna be a lot of things I'm going to do in my life, but I ultimately believe that you're on this journey with me, you're in it for the long haul, together we're going to help each other achieve our best selves, so that's just kinda what I try to remind myself every day and to put out every day.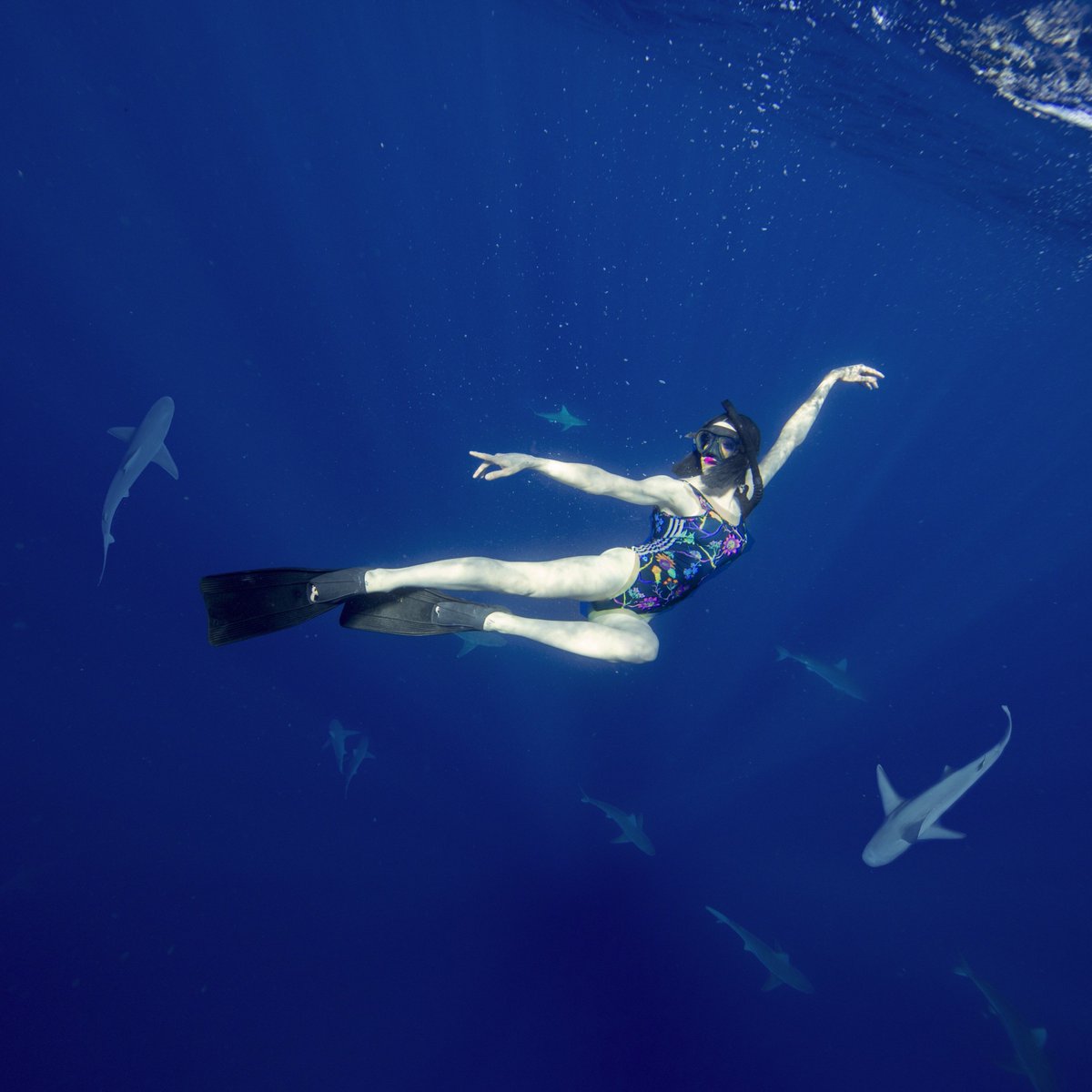 I don't think we see that a lot, a lot of times we see designer labels, fabulous first-class dining, as our jobs, we're supposed to make our life look fabulous, people wouldn't be as interested in us if the knew the struggles that we went through but I ultimately believe that I'm authentic in the way that I talk about these things.
I'm very open about my mental state, or any of that, or how I deal with stress. I feel like a lot of the people who talk to me, especially on Twitter, that's what we talk about a lot, about anxiety, not feeling like they fit in, or their family not supporting their choice to be non-binary. If I can provide a voice and take five minutes out of my day to reply to someone and have them feel hope or any of that then that's why I really do this.
Being beautiful in a picture and getting a million likes is really only as fabulous as what's behind that picture.
DA: Thank you, that's summing it up beautifully! We're sure we're going to see you soon and can't wait for your new album!
Laganja: Just keep sending good energy that I can come over to Germany, the UK or both.
We would like to thank Laganja Estranja again for taking the time to talk to us and we will certainly keep our fingers crossed for her to come back to the UK soon!
Follow Laganja on her social media and watch her every MONDAY 8/7c on Fox' "So you think you can dance"!

Instagram: @laganjaestranja

Twitter: @LaganjaEstranja

Website: http://www.laganjaestranja.com/